Pieces of the Cloud (POTC) specialises in Niche Luxury Candles inspired by the Elegance of fine living.
POTC candles are handcrafted with artistry in Hamburg, carefully formulated with premium vegan-friendly ingredients sourced in the European region. Our ingredients are the highest quality; each candle is precisely made with high-grade fragrance and essential oils and non GMO plant wax – a sustainable coconut and rapeseed blend, free from animal derivatives. The rapeseed we use is not associated with deforestation. Our coconut comes from sustainable farming with farmers invested in eco-friendly techniques. We use natural cotton wicks made in Germany, and our packaging is fabricated from recycled materials. In line with sustainability, our vessels and lids are reusable.
The notion of one-of-a-kind is part of our small batch ethos, so we work on a small, fresh scale. Luxury to us means timeless, with a sense of eclecticism. Thus, our fragrances are inspired by the Elegance of Fine Living – nature, travel, as well as gustatory perception – all our candles celebrate the sense of taste – as demonstrated in names such as "Roses and Tomatoes" "Grapefruit and Lavender" or "Violet Cassis". We embrace the unique and sensual ability of the culinary to inspire intro/retrospection, desire and indulgence.
When you select POTC candles, you are given an intense fragrance with an incredibly powerful, long-lasting scent throw. For this reason, POTC candles are perfect for scent training* your space.
*When lit regularly, our candles infuse your space with an intense aroma that lasts over time.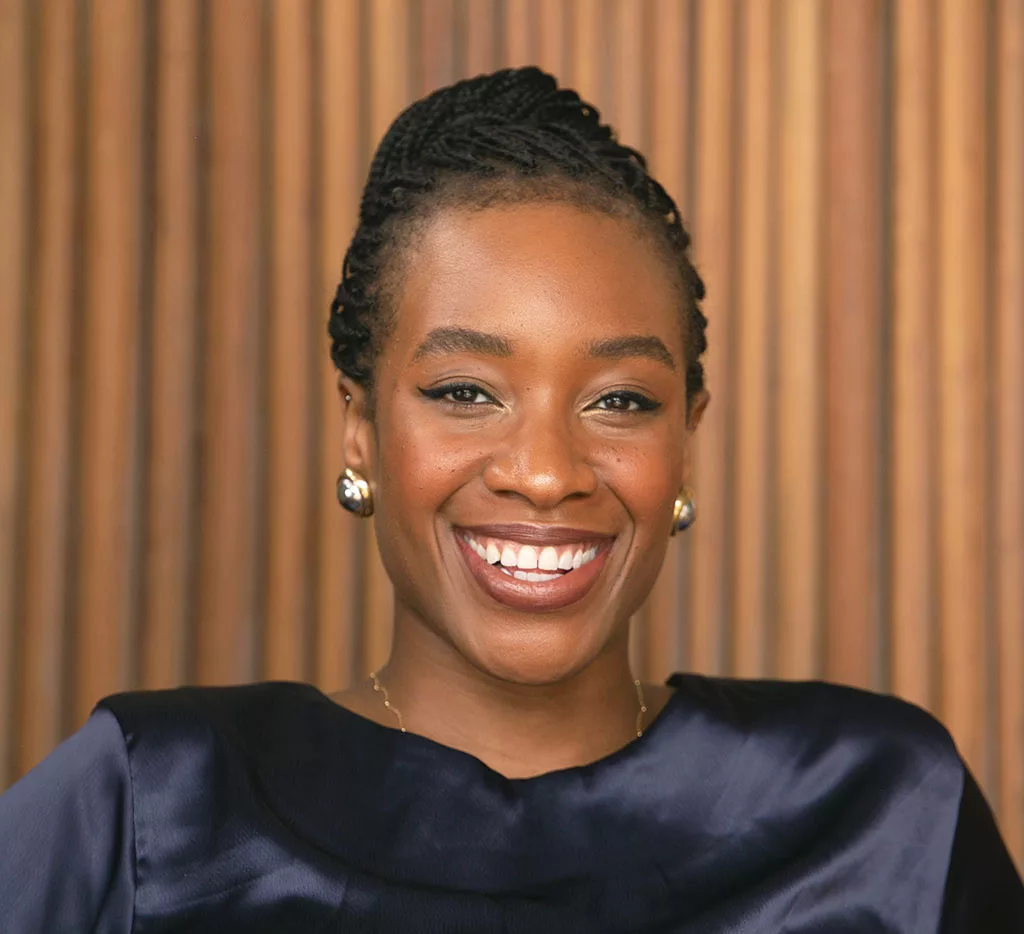 Our founder Karimah Ashadu is a French trained Candle Chandler and Award-winning Artist. Having learned the art of candle making in the Cote d'Azur, our candle fabrication and fragrance composition uses a unique French artisanal method. Every candle is rich with artistry, soul and integrity.
Trained as an Interior Designer in London, Karimah honed her craft at various leading Interior Design and Branding studios in London before venturing independently as an artist over a decade ago. She is a British-born Nigerian and lives/works between Hamburg and Lagos. 
Our aesthetic is classic, timeless and complimentary to your interiors.
POTC candles are designed to elevate your mood and your space. Our signature three wick model has a burn time of over 50+ hours and weighs 350 grams in an imposing white vessel with logo embossed metal lid, monochrome packaged in a luxury quilted box with gold embossed labels.
Additionally, we offer a bespoke service where you are welcome to send in your containers to be filled, or we compose personalised scents tailored to your wishes. For instance for weddings, events and corporate gifting. This aspect of our brand is something that is quite special and offers a most memorable occasion.